This is my first easyHDR preset available to download. Feel free to share and link back. Preset bundles will be coming soon.

Zip File
Interior to Exterior 1 – jStassen Preset.zip
The Preset
The preset focuses on realism on the exterior, while illuminating the interior just enough to give context for the scene.
Sample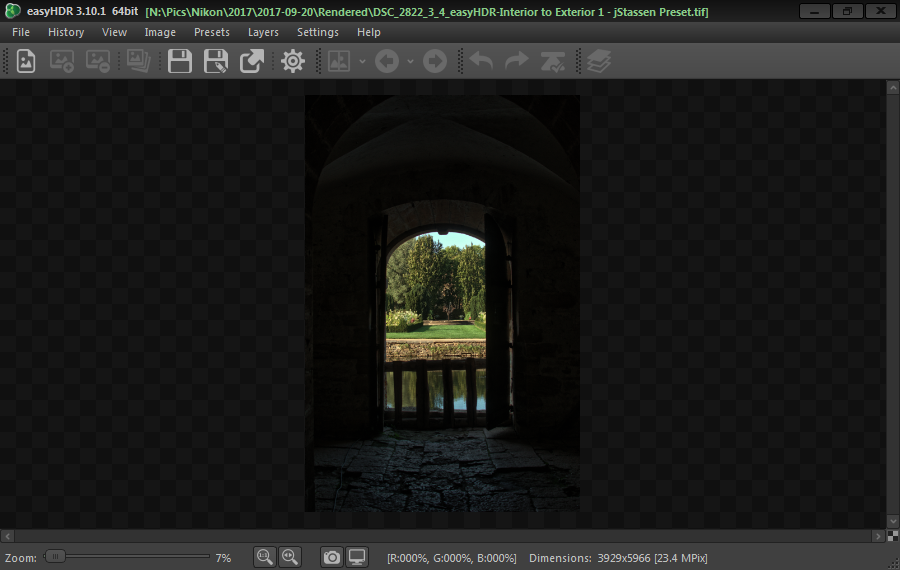 Install the easyHDR Preset
Open easyHDR
From the menu click Presets-> Reveal User Preset Files
Places all presets into this folder
Close & re-open easyHDR