Ever open Notification Center and find that you're partially scrolled down? As of iOS 8 the scroll state is persisted from last time it was open.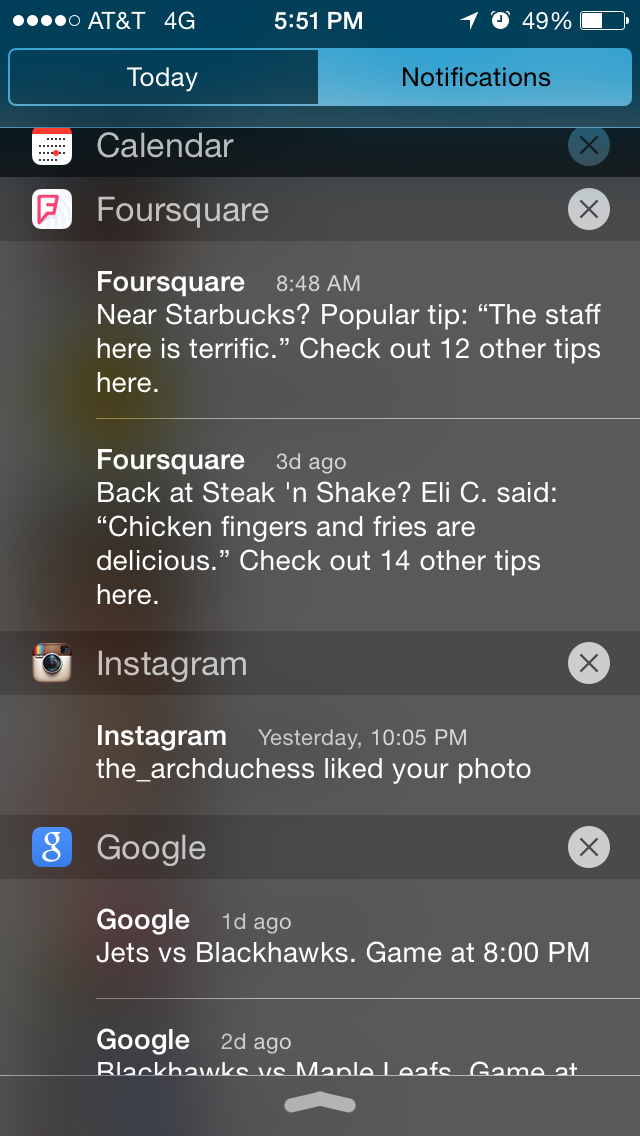 This causes confusion:
-additional gestures to see recent notifications
-unclear ordering or recency when view is show
-if scrolled by chance to only have one app banner, may be surprised to find additional notifications above.
Possible fix:
The scroll state could be reset after a new notification and after a timeout (perhaps 1 minutes). Preferably the state would be reset every time it is reopened always showing the freshest state.